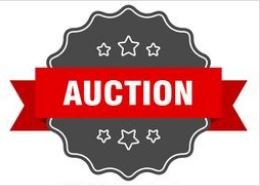 Saturday, September 26, 2020
Open to the public, no admission fee!
We would love to have you be a member but this event is open to all. Cash, check or credit card accepted for winning bids.

Location Change!
Cologne Lions Park Shelter
Cologne Lions Park
Located on County Rd 36/Lake Street W and Henry Ave
Cologne, Minnesota 55322

Our Covid-19 Preparedness Plan:
Masks are required for all indoor activities in Minnesota. Even though this event is mostly outdoors, masks are required. Please bring your mask.
Please limit 4 people per picnic table unless you are all from the same household. There will also be available individual chairs that can be placed at safe distances.
We will not have the usual snacks available with the exception of bottled water. Feel free to bring your own snacks.
If you plan on attending, let us know so we can ensure space for proper distancing.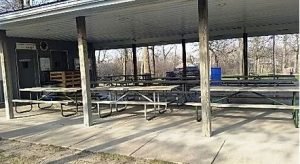 SCHEDULE OF EVENTS
11:45 am: Demonstration "How to Divide Peony Roots"
This demonstration will share good advice on how to dig and clean roots prior to dividing them. There will be details on the best methods to divide roots from lactifloras to hybrids and intersectionals. Different tools and methods of tackling the toughest roots and easy divisions will be displayed.
12:30 pm: MPS Business Meeting
The annual fall business meeting will be held to present old and new business.
1:00 pm: Root Auction Fund Raiser
There will be a wide variety of color and flower form and a number of very hard-to-find collectible peonies. From lactifloras to hybrids to intersectional/Itoh's and tree peonies, we'll have something for everyone! Donations come from growers and members alike. Digging plants this fall? Contact the Root Auction chair or use the contact page.
The goal of MPS is to acquire healthy named varieties to promote the interest in peonies by acquainting buyers with growers from around the country. We strive to bring an unique sampling of peonies to demonstrate the availability of varieties while bringing together fellow peony enthusiasts. The bidding process is exciting and fun.
The following is a partial list of peony roots that will be in the auction (flower pictures will be displayed at auction):

| | | |
| --- | --- | --- |
| Autens' Pride | Charlie's White | Lemon Chiffon |
| Brother Chuck | Candy Stripe | King Midas |
| Joker | Waikiki | Sky Dance |
| Viking Valor | Folk Art | Carina |
| Callisto (new) | Shima Nishika | Garden Treasure |
| The Fawn | Smith Family Yellow | Lemon Dream |
| Tonka Cloud (new) | Coral Supreme | Old Faithful |
| Honor | White Cap | Lady Gay |
| | | |
| --- | --- | --- |
| Wonderous Event (new) | Mrs. Frank Beach | Lois's Choice |
| Mary L. | Hansina Brand | Candy Heart |
| Carrara | Cassablanca | Etched Salmon |
See you there!
Follow the 'MPS Peony Event' signs once in Cologne. From 494, drive west on 212 to Cologne MN, watch for CR 36/ Lake Street exit and follow Lake St East. It will become Lake St West. Then watch for Pounder's Bar and Grill and a ball park on the north side (right-hand side) of the road. Henry St. will follow. Turn left on Henry and follow the signs to the picnic area. We're looking forward to seeing you there!