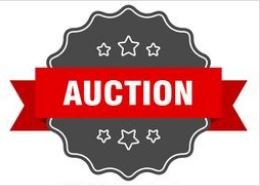 Saturday, September 25, 2021
Open to the public, no admission fee!
We would love to have you be a member but this event is open to all. Cash, check or credit card accepted for winning bids.

Location
Bachman's Heritage Room
Lyndale Ave S, Minneapolis, MN
Bachman's on Lyndale in located just a few blocks north of the 35W and Crosstown interchange
SCHEDULE OF EVENTS
11:30 am: Presentation on fall peony care including a demonstration on dividing peony roots
Learn what to do with your peonies in the fall. There will also be a demonstration on how to dig and clean roots prior to dividing them. There will be details on the best methods to divide roots from lactifloras to hybrids and intersectionals. Different tools and methods of tackling the toughest roots and easy divisions will be displayed.
12:30 pm: MPS Business Meeting
The annual fall business meeting will be held to present old and new business. This is also an election year
1:00 pm: Root Auction Fund Raiser
There will be a wide variety of color and flower form and a number of very hard-to-find collectible peonies. From lactifloras to hybrids to intersectional/Itoh's and tree peonies, we'll have something for everyone! Donations come from growers and members alike. Digging plants this fall? Contact the Root Auction chair or use the contact page.
The goal of MPS is to acquire healthy named varieties to promote the interest in peonies by acquainting buyers with growers from around the country. We strive to bring an unique sampling of peonies to demonstrate the availability of varieties while bringing together fellow peony enthusiasts. The bidding process is exciting and fun.
Sometime in early to mid September we will start to list the varieties that will be available but just to give you an idea of what may be available, the following is a partial list from last years auction.
The following is a partial list of peony roots from last year (2020) auction held in Cologne, MN:

| | | |
| --- | --- | --- |
| Autens' Pride | Charlie's White | Lemon Chiffon |
| Brother Chuck | Candy Stripe | King Midas |
| Joker | Waikiki | Sky Dance |
| Viking Valor | Folk Art | Carina |
| Callisto (new) | Shima Nishika | Garden Treasure |
| The Fawn | Smith Family Yellow | Lemon Dream |
| Tonka Cloud (new) | Coral Supreme | Old Faithful |
| Honor | White Cap | Lady Gay |
See you there!